By: Rajeev Roy
Overview – It All Begins with a Business Strategy!
Strategic planning defines the goals and priorities that are core to a business' success.  A Business Strategy is a summary of an organizations goals and objectives, and how the company will achieve its defined goals, meet the expectations of its customers and sustain a competitive advantage in the marketplace.  Process Maturity frameworks are designed to outline and enable the maturity required in an organization's business processes to ultimately achieve a business strategy.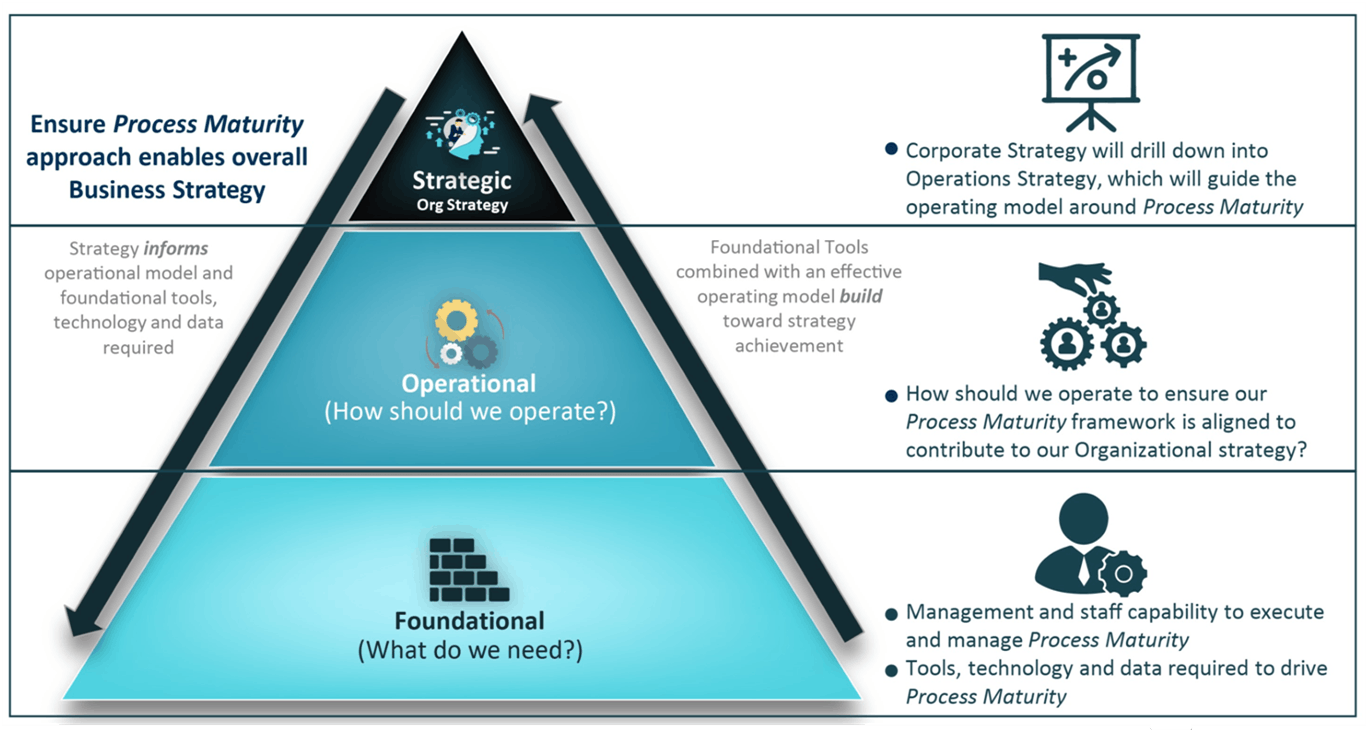 What is it? Why is it Important? How should it be Applied?
Process Maturity is a term used to describe how close a business process is to being complete, and capable of continuous improvement through seamless quantitative measure and automated real-time feedback
A Process Maturity Framework is a model used to document the specific operational excellence practices that enable maturity for a business process (e.g., capacity management, process management, performance management) and the characteristics that denote a particular level of maturity achievement against those operational excellence practices for that business process.  A specific framework for any organization can be developed with custom requirements to ensure the operational excellence practices promoted will be of value at the right level of rigor for the organization to be effective.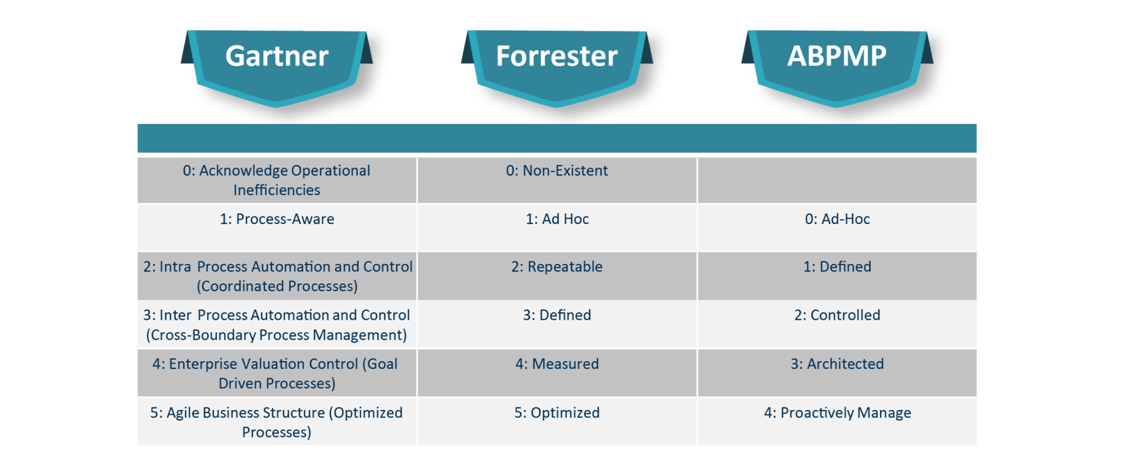 The Challenge:   Existing Process Maturity models need to evolve as a new vision and reality for the potential maturity of a process evolves through the introduction of self-learning systems, advanced 'big data' super computing analytics, robotics and artificial intelligence   As such, many traditional level 5 process maturity characteristics could be viewed as level 4 characteristics in an evolving future model...
CRG Process Maturity Framework Overview
THE CRG Process Maturity Framework leverages the basic foundation of existing industry standard process maturity models, while at the same time introducing a maturity level that strives for innovation and the integration of new self-learning technology as opposed to solely optimization focused…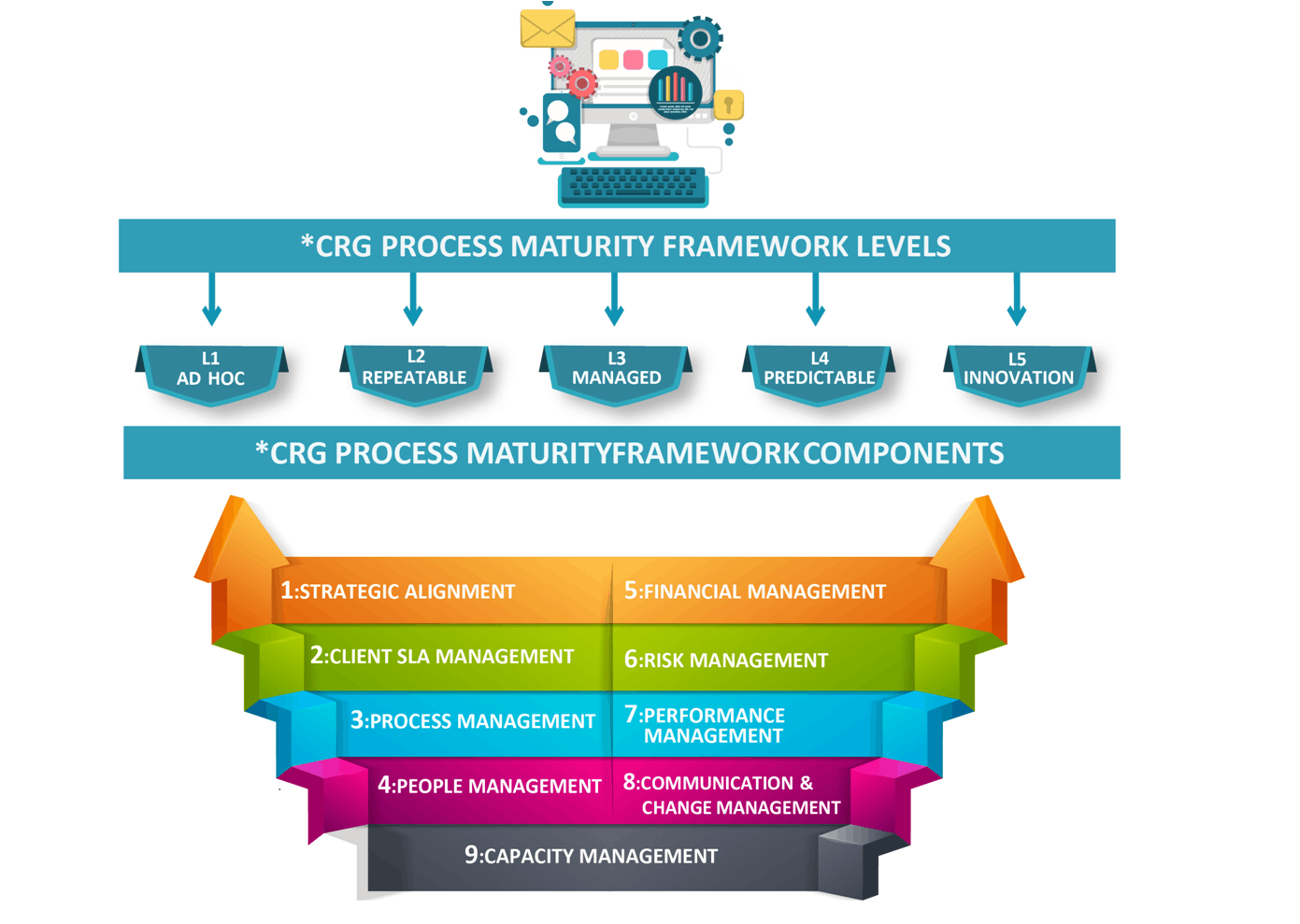 *Each of the 9 CRG Process Maturity Framework Components have specific attributes/characteristics that denote the level of process maturity across a  five point maturity scale
CRG Process Maturity Framework Details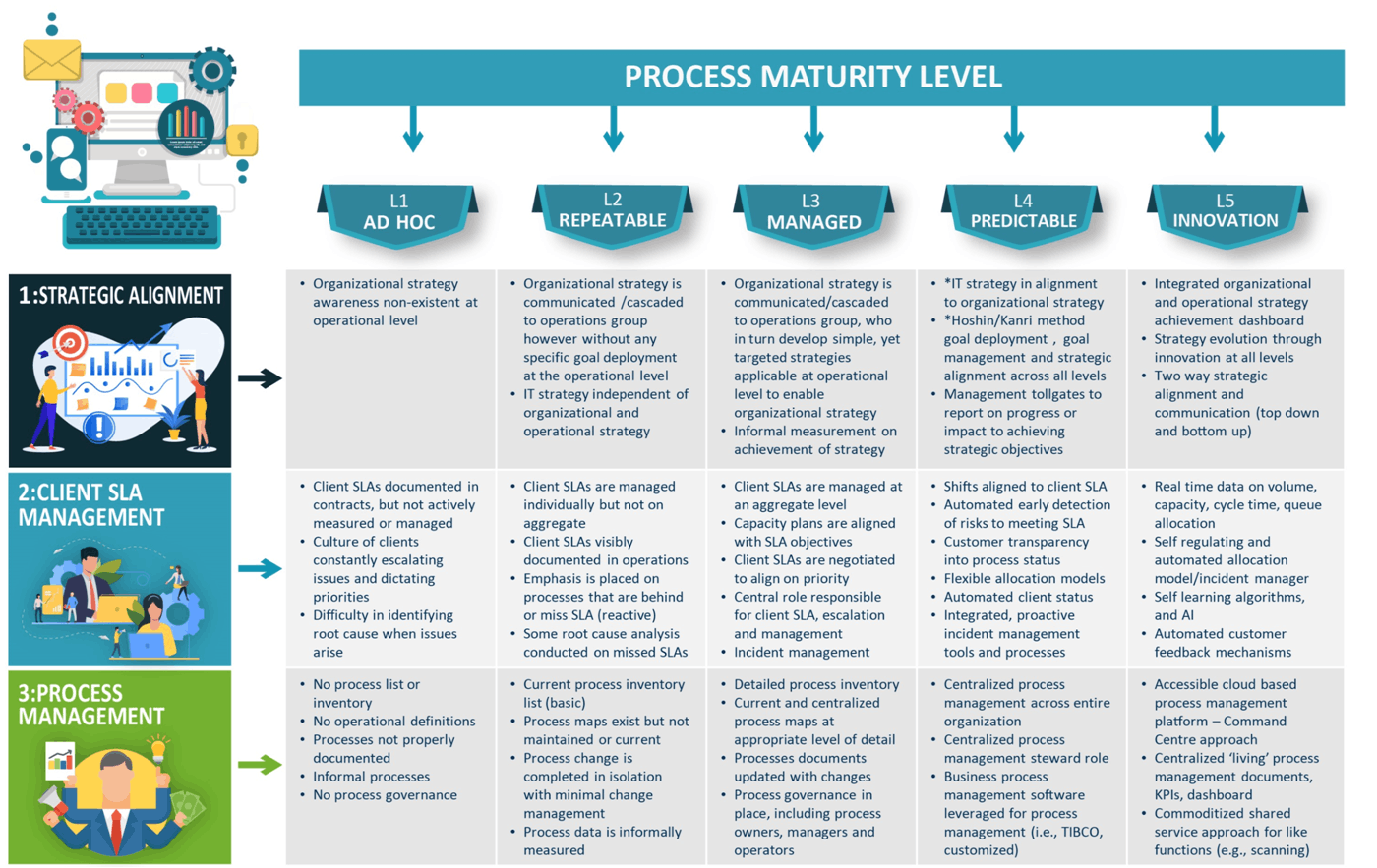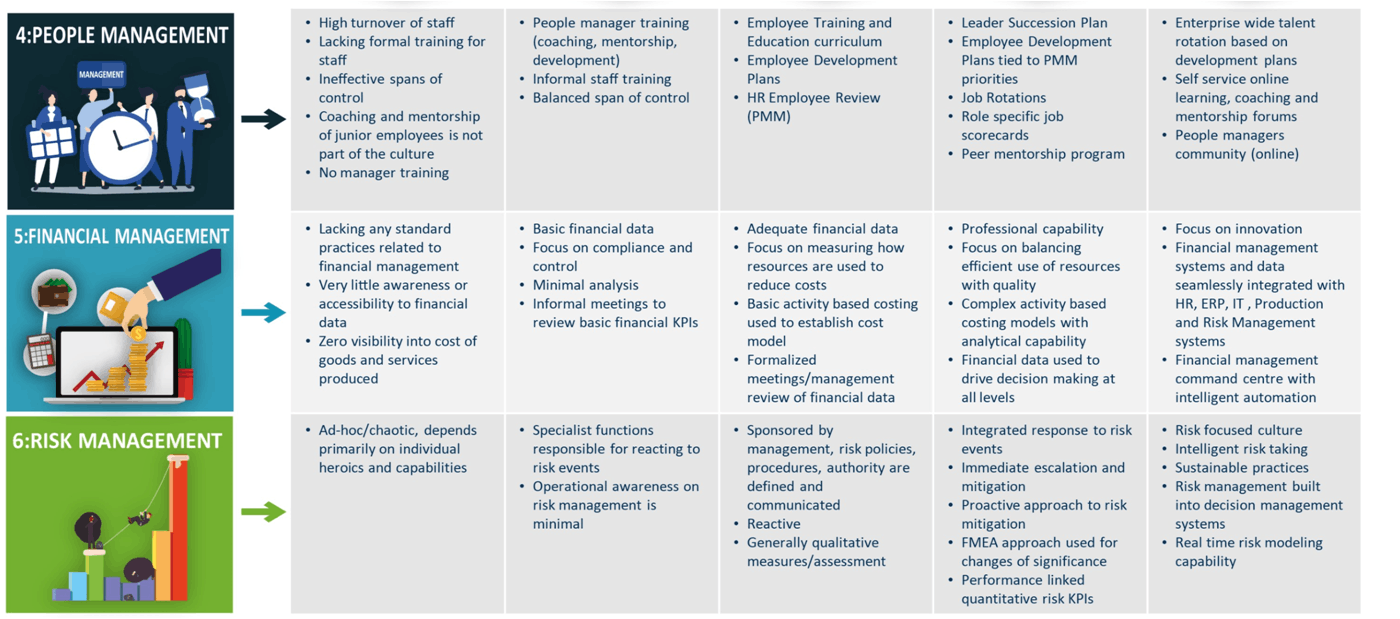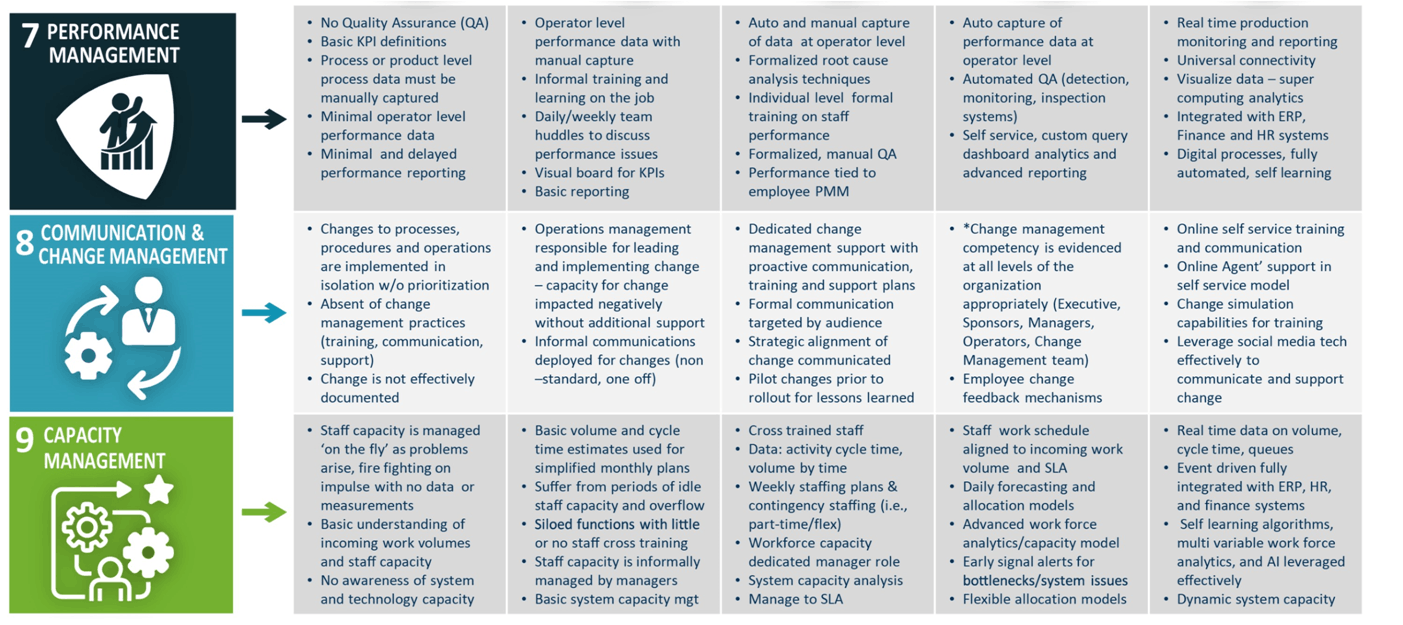 Process Maturity and Management Visibility by Framework Level
As Process Maturity levels increase, the visibility to detailed process information for management increases in depth and breadth to enable faster and more effective business decisions and to drive foundation for continuous improvement and innovation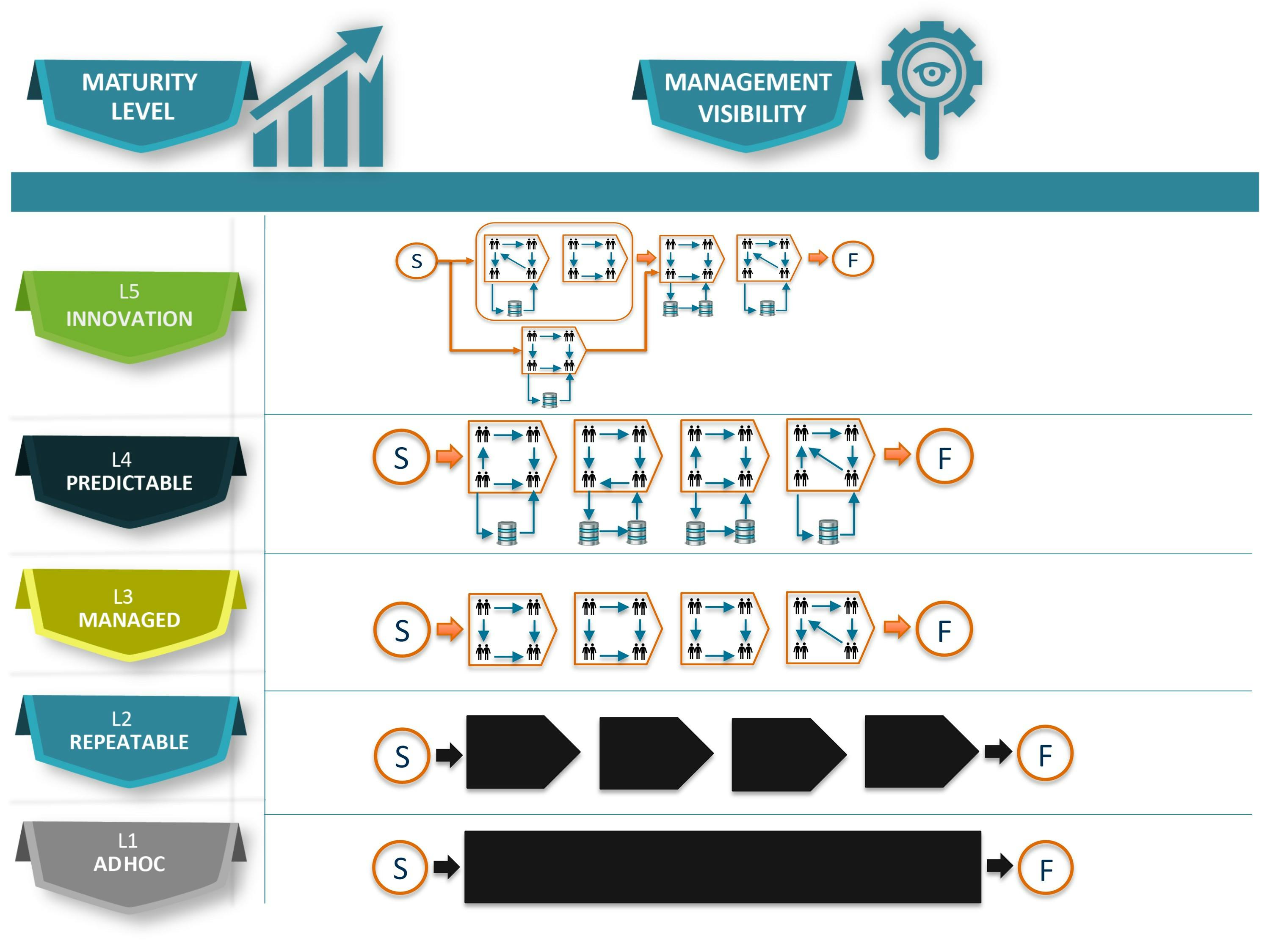 * References:  John Shook -  Lean.org, Jerry Luftman - GIIM, RIMS.org, Office of the Auditor General of Ontario, prosci.com