TORONTO, August 7, 2022 – Carly Rian Group (CRG) is turning 15! Launched in 2007, CRG was born out of a passion for the art and science of solving business problems the right way. Our approach creates deep partnerships with our clients to deliver measurable solutions that are pragmatic and data-driven.
As we look back on our history, we are incredibly proud of the success we have achieved, while staying true to our core values along the way. Our story began when Adam Godfrey and Rajeev Roy met at a global consulting firm. The pair connected over complementary expertise, commitment to excellence, and most importantly, the value of building meaningful relationships driven by undeniable trust.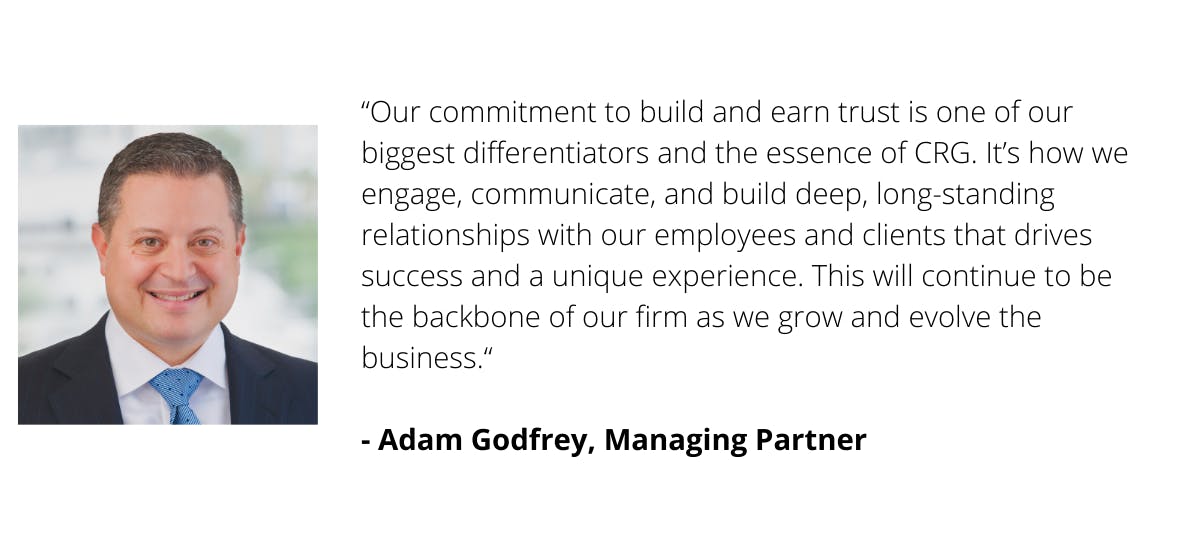 Adam and Rajeev saw an opportunity to carve out a unique space in the consulting industry specialized in solving business problems focused on operations strategy, process improvement and performance management. Challenging the status quo, CRG built a unique culture focused on bringing out the best of those around us; a catalyst for client and employee success. Supporting each other to become the best version of themselves, CRG's culture creates a supportive environment where team members build relationships based on authenticity, altruism, and a constant pursuit of excellence to feel like part of a family. In fact, the name 'Carly Rian' comes from our Managing Partners' firstborn children; Adam's first daughter Carly and Rajeev's first son Rian (pronounced Ree-un).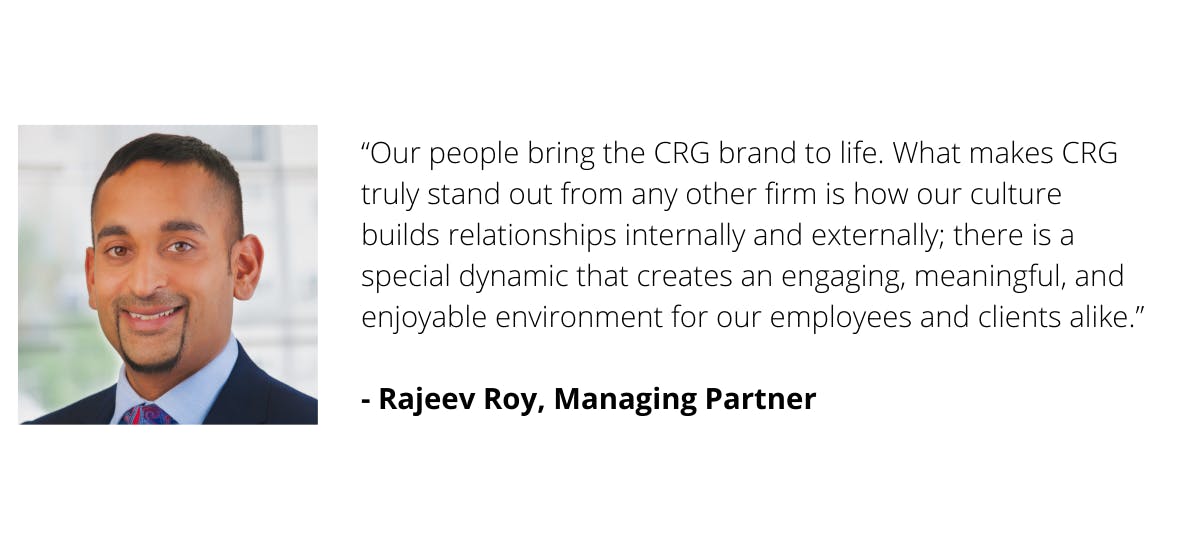 In 15 years, CRG has developed a reputation for its unparalleled approach to deliver impactful solutions, talented team of experts, and meaningful relationships with clients. Throughout the years, CRG has:
Partnered with 300+ clients
Completed 600+ projects across 20+ industries
Grown into a team of 40+ consultants and expert practitioners
We are proud of our clients, our team, and our achievements these past 15 years. Visit our site regularly and follow us on LinkedIn to join in our celebrations throughout the year as we highlight how the firm has evolved, share CRG success stories, and what is next for our business.