Carly Rian Group ("CRG") is committed to maintaining an inclusive, connected culture while continuing to navigate challenges brought on by the COVID-19 pandemic ("COVID").
As we pass the pandemic one-year mark, we reflect on how this unique period in history has tested our ability to maintain our thriving, inclusive and connected culture at CRG.
Like many, COVID required us to find new ways to continue to deliver, and develop and maintain our working relationships while working remotely from home. Where client project meetings and business development were typically in-person, we pivoted quickly to continue to drive high value and engaging experiences in a virtual/remote operating model.
In April 2020, our team released an article titled Carly Rian Group COVID-19 Response – Ready to help! which spoke to our expertise in designing and implementing operating models to ease the challenges clients face due to COVID. In particular we focused on "Optimizing abilities to deliver in a virtual/remote operating model to drive employee and customer engagement". This was key to how we support our clients and how they engage, but also critical to how we ensured our own culture continued to drive value and engagement.
Technology has become more critical than ever before, however COVID identified a much higher reliance and optimization of our communication skillset to maintain engagement and fully leverage technology in a virtual/remote operating model. Our ability to convey, deliberate and align on ideas all came down to how well we were communicating with one another – whether it be in verbal or written form. This emphasis on communication identified a clear strategy that would support the team's ability to maintain productivity and connectiveness.
By investing in training that aligns directly to the new working environment, we were able to increase our team member's skills in how we communicate to each other and with our clients:
We invested in 3rd party training to drive the creation of more impactful presentations and collateral – with a focus on communication excellence in a virtual/remote working environment
We increased the frequency of our internal lunch & learns that foster an environment of continuous improvement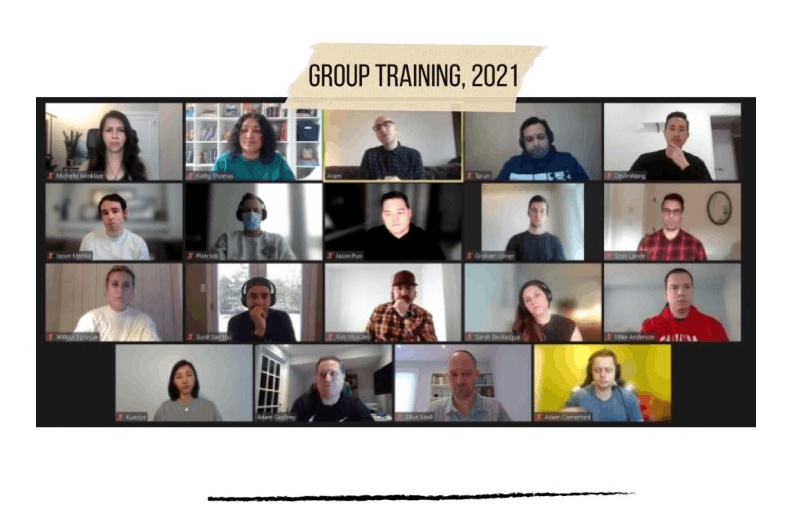 By maintaining a strong social structure internally, we provided the team with an outlet to decompress and connect with one another on opportunities beyond client work:
We replaced our typical Friday office social gatherings with a virtual cocktail hour that has enabled the team to connect and catch up
We replaced our annual team celebration trip with an outdoor socially distanced team event just outside of the city where we played bocce ball, golf, and other activities to socialize safely
We catered a Holiday dinner preceded by a virtual party and games night.  It allowed us to pause before the holiday season and connect socially and reflect on a year that was emblematic of our team's commitment to deliver when our clients need us most and persevere with a relentless devotion to succeed
We introduced a monthly "social", where each team member took the lead in identifying and preparing a fun, virtual activity for our team to participate in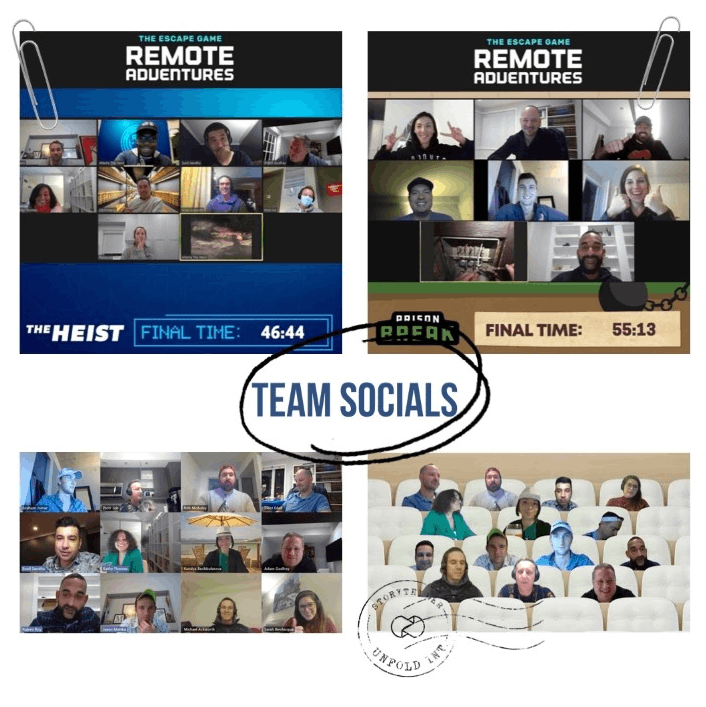 By keeping an open line of communication, we provided the team with a platform to share any pressing "hot topics" – giving them a voice during a stressful period:
We issued anonymous surveys that allowed our team members to highlight important topics that people were passionate about – whether it was an improvement opportunity or something worth celebrating
We shifted from quarterly to monthly town halls to keep the team updated on all firm-related news and address key topics highlighted as a result of the anonymous survey
Senior Leadership and Management Teams increased regularity of touch points with staff members to ensure they were connected and had a strong sense of how our team members were doing.  It gave staff increased opportunity to discuss pressing items in a safe, judgement-free manner that enabled quick decision making across the firm
We continued to make it a priority to regularly celebrate success stories and highlight how our team demonstrated our values and commitment to succeed both personally and professionally
As the pandemic evolves, we realize our new working environment is not going away completely. The pandemic has caused permanent shifts in how companies will operate on a go forward basis. The challenges brought on from the pandemic have led to inward- reflection and change that will continue to be a priority as organizations focus on ways to curate opportunities to engage and support their team members. For CRG, we have made it a priority to progressively nurture, strengthen and improve our culture.  We are committed to maintaining an active pulse and open line of communication across the team to ensure we are continually improving how we operate, how we communicate, and how we engage every team member to prioritize the overall happiness of our team and dedication to drive unique and high value for our employees and clients.