We continue with our 15-Year Anniversary celebration by sharing the stories of CRGers to give you a glimpse into culture, career development, and unique opportunities at CRG.
This is the fourth of five blog posts in our Employee Interview Series. We're sitting down with employees across different roles and tenures to talk about what CRG means to them and how the firm has supported their career development.
For the fourth interview, we talked to Tarun and Isabel.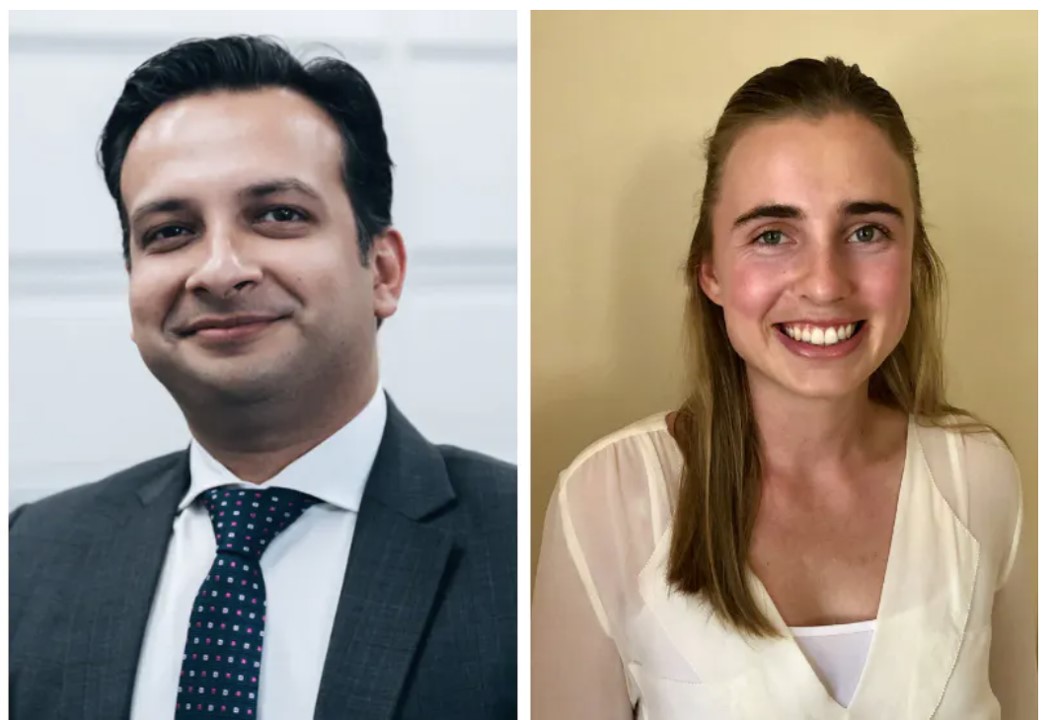 TARUN MAHAN
Principal
Tarun Mahan is a corporate strategist with over 10 years' experience developing business strategies, optimizing cost, driving efficiencies, and improving profitability across large enterprises. Initially a General Physician by qualification, Tarun combines his diagnostic mindset and business acumen across a variety of industries ranging from healthcare, manufacturing, banking, public sector, utilities, and hospitality to plan, design, and deploy highly effective systems and processes.
Tarun is widely recognized for his successful delivery across the full life cycle of cross functional, complex initiatives, on time and within budget.  His engaging stakeholder management skills and ability to interact across all levels is a key trait of his consulting style. Tarun is a qualified General Physician and holds a Masters in Business Administration from Rotman School of Management, University of Toronto. Besides his day job, Tarun enjoys traveling with his family, golf and is known as an early adopter for all things tech!
What is your favourite part about working at CRG?
My favourite part of working with CRG is the team that we have meticulously built. We are a very diverse group of people, and this diversity brings unique perspectives together which provides great leverage and strength for our clients. Beyond the professional advantages, the diverse composition of our team also creates an atmosphere of inclusivity, respect and camaraderie, and I am privileged to work with this great team.
 How has CRG supported your career development?
Since joining CRG 5 years ago as an Executive Management Consultant, I have received unwavering support and great opportunities for career development. I have not only received a platform to build my skills but also an opportunity to work with some great leaders both within and outside the firm. Their guidance and coaching have played a pivotal role in shaping my career trajectory.
One of the key aspects that sets CRG apart is the fact that they provide the platform for employees to work across industries. This helped me hone my skills, while also gaining invaluable exposure across various industries. This has not only enriched my learning experience but also nurtured a network of invaluable connections. CRG has been the catalyst for my career advancement, empowering me to thrive and excel in the ever-evolving business landscape.
 What is the one piece of advice you would give to new consultants?
My advice would be to come with an open mind and entrepreneurial spirit and take charge of your career. You will be given a great platform to learn and grow, an amazing team to work with, and a great culture to thrive in.

ISABEL RUBY-HILL
Management Consultant
Isabel is a Management Consultant at CRG and joined the firm in 2021 after graduating from university. Isabel's bachelor's degree was in Psychology, which speaks to her interest in understanding human behaviour and motivation, especially in the context of business and culture in the workplace. Outside of work, Isabel enjoys fitness, cooking, travelling, and spending time outdoors. Prior to work as a consultant, Isabel was a Division 1 Athlete and was on the Canadian National Rowing Team for 2 years.
What is your favourite part about working at CRG?
My favourite parts about working at CRG are the people and the exposure. The people at CRG, both my colleagues and our clients, are smart, capable, and great teammates. I learn a lot from them, value their support and input, and genuinely enjoy working with them. The exposure and the opportunities available at CRG are amazing; over the past year and a half, I have worked on 4 different projects spanning different sectors including retail, finance, and hospitality. Being exposed to a breadth of industries is something that is unique to CRG and has given me a well-rounded experience as a consultant so far.
How has CRG supported your career development?
CRG has supported my career development through coaching and frequent feedback. CRG prides itself on providing candid, constructive, and timely feedback to promote continuous improvement. The mentorship and performance feedback I have received has allowed me to build my skillset, confidence, and understanding for career growth.
What is the one piece of advice you would give to new consultants?
Advice that I would give to new consultants is to ask questions, get involved, and raise your hand for new tasks, even if they seem out of your wheelhouse. It's a great opportunity to challenge yourself and to learn something new, especially when you step out of your comfort zone.
This is the fourth of 5 employee interview articles that CRG will publish to celebrate our 15-year anniversary. Stay tuned for the next article, which will be posted in the coming weeks.
Check out why CRG was named named a Great Place to Work® in April here.